SHOP OUR BEST-SELLING RAW HONEY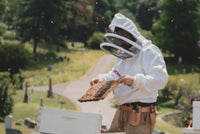 What We're About
It all started with a few hobby hives on a roof in Queens, NYC.
The business quickly grew and now we manage more than 50 hives across the Big Apple. Our passion is beekeeping and we focus on the same quality care for each colony as we did when we only had 2 hives on the roof.
Our Honey
Our honey is simply the best. No matter if it's our local NYC Raw Honey or one of our many Honey Varietals, we've done the work to make sure every jar tastes great. We've also got a honey for every taste. Explore our Honey Varietals and find your perfect match!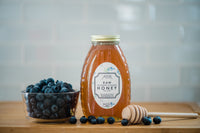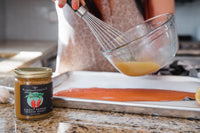 Our Recipes
What fun is honey if you only use it in tea? We've compiled an ever-growing list of recipes using honey we love. You'll find savory meals, sweet desserts, and the best drinks (adult drinks too) that work so well with honey.
Did you know every honey has its own flavor? We tag all of our recipes with our recommended honey pairings so if you have a favorite honey, you can sort our recipes by it.
Queens

I was so pumped to see local honey made by local Bee's. I'm from Astoria Queens and I'm so proud of Our Bee's. This honey is light and the right amount of sweet I've used it in Tea.
Made a homemade glaze for chicken, it's perfect on biscuits too. #Queens

Jesenia S.
A little bit of heaven

The best Peanut butter sandwich in the world:
Two pieces of bread, peanut butter, cinnamon infused honey.

This will make you feel like the richest person on earth. Just sublime. Nick makes you feel like he is making it just for you. Nothing else comes close.

Vincent A.
The Best Honey

Everything about this honey is so good. It's delicious and the delivery was fantastic, too. We get all our honey from Astor Apiaries. They never disappoint.

Ashley K.
Beekeeping Supplies Now Available!