A Refreshing Cherry Limeade Anyone Can Make
Very excited to welcome Lina Em from YoursBeloved.com as a guest blogger. We really love her honey-sweetened Cherry Limeade recipe. Hope you enjoy!
---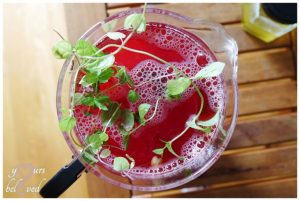 I love cherries but I can be a bit naive at the variety options. This week for our Harvest Astoria's CSA, we got tart cherries along with black cherries. I know I love black cherries but what are tart cherries? They are exactly what they say they are.
They are quite tart! I can still feel my tongue puckering at the thought of them. With that in mind, I thought maybe with some sugar it would help so I decided to make some limeade to beat the hot weather this past weekend.
Ingredients
2 cup boiling water
2 tbsp honey (Try our NYC Raw Honey)
1/4 cup packed tart cherries, pitted
1/2 cup packed black cherries, pitted
4 limes, roughly 1/4 to 1/3 cup of lime juice
2 cup cold water
Mint for garnish
Directions
Boil honey and water on medium high.
Lower to medium heat and add cherries. You'll want the bubbles to help breakdown the cherries or you can smash them yourself. Cook for 20 minutes.
Turn off heat and add lime juice and cold water.
Store in fridge for a couple of hours and serve with mint.
I had mine with a slice of homemade cherry pie. Yum!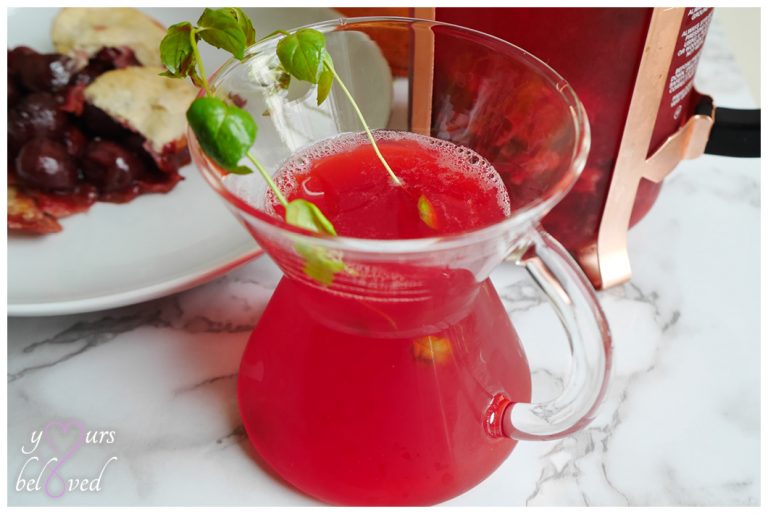 Do you have a favorite recipe with honey? Let us know in the comments.
Photo credits: YoursBeloved.com