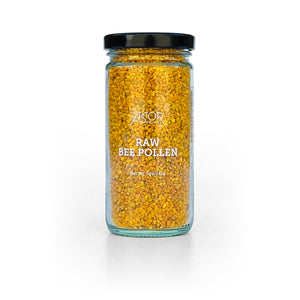 This bee pollen is raw and responsibly sourced from American hives feeding on wildflowers. It's great on salads, yogurts, smoothies, and more!
STORAGE & USE
Store in a cool, dry place. Refrigeration is recommended. If you're trying bee pollen for the first time, start with a few granules and work your way up from there.
CAUTION
Bee products may cause an allergic reaction in some people. Pollen is generally not recommended to treat allergies. Please consult with a health care professional before consuming bee pollen if you have any concerns about sensitivity.
Origin: Michigan
**This bee pollen does NOT come from our hives in NYC.